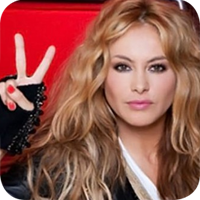 Es oficial, Paulina Rubio, será juez en la tercera temporada de The X-Factor USA. La cantante de "Boys Will Be Boys" compartira la mesa de jueces con Simon Cowell, Demi Lovato y Kelly Rowland de Destiny's Child, según EW.
Paulina, actualmente es coach en La Voz…Kids de Telemundo y fue coach en la segunda temporada de La Voz… México.
La confirmación de Paulina llega un día antes de que el jurado se tiene que presentar mañana, martes 21 de mayo, en la primera ronda de audiciones para la nueva temporada.
¿Crees que Paulina Rubio sea buena juez en The X-Factor?