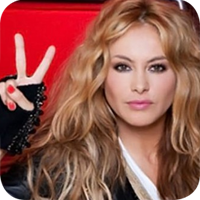 Paulina Rubio podria estar en negociaciones para ser juez en The X-Factor de la cadena FOX, según reporta Perez Hilton.
Después de la partida de Britney Spears y LA Reid, han quedado dos sillas vacias en el jurado al lado de Demi Lovato y Simon Cowell.
La interprete de "Boys Will Be Boys" actualmente es coach de La Voz Kids en Telemundo. Si se llega a integrar al reality seria un gran empuje para la carrera de Rubio ya que ha tenido multiples intentos en hacer el famoso "crossover" y cantar en ingles. Además de que va a atraer al público Latino a ver el programa, que seria benefico para el show musical, que a lo largo de dos temporadas no ha logrado las expectativas en audiencia.
Otras de las candidatas que suena fuerte para The X-Factor es Kelly Rowland.
¿Les gustaria que Paulina Rubio se integrara a The X-Factor?