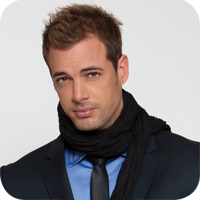 William Levy se ha vuelto muy codiciado en Hollywood despues de su exitosa participacion en la competencia de baile, Dancing With The Stars.
El actor de telenovelas como Triunfo Del Amor y Cuidado Con El Angel, estara en tres proyectos de la productora Lionsgate, segun reporta el sitio Deadline.
Uno de los proyectos es con Tyler Perry (Madea Goes To Jail) en una pelicula que se llama Single Mom's Club en donde su personaje se llamara Manny. El rodaje de la pelicula inicia despues del Dia De Accion De Gracias en USA.
Tambien participara en una pelicula dirigida por Billy Woodruff (Nash Bridges) que se llama Addicted en donde se llamara Quentin Matthews. Este proyecto es una adaptacion de Zane's Addiction.
Ademas estara en una pelicula de terror al estilo western que se titula Rio Sangre. William se llamara Brujo en la pelicula y sera dirigido por Chris Wyatt (Napoleon Dynamite).
Ahora viene lo bueno… y en donde queda la telenovela con Salvador Mejia? Sigue leyendo a continuacion…
Todos sabemos que el productor de Que Bonito Amor es un exagerado de lo peor. Le encanta decir cosas solo para llamar la atencion. El productor sigue confirmando a William para su proximo proyecto, un refrito de La Tormenta que hace años haria Telemundo con Natalia Streignard y Christian Meier.
A nosotros se nos hace que William esta teniendo exito en conseguir proyectos en Hollywood para iniciar una carrera en la mecca del cine. Para que regresaria William a hacer una telenovela en Mexico? Perderia impulso y la carrera en Hollywood es de constancia.
Le sugerimos al gran, innovador y original productor Salvador Mejia que se vaya consiguiendo nuevo galan porque Levy ya se nos fue.