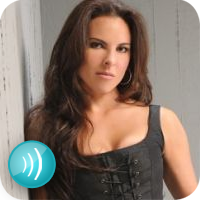 Telemundo anunciara que ha adquirido los derechos para hacer una secuela de La Reina del Sur, la telenovela que rompio records de audiencia en la cadena Hispana.
Lo raro es que se anuncio que Kate del Castillo estara en proyectos con Univision.
Sera que se tomara otro giro? O esperaran a que Kate acabe el proyecto con Univision?
Los detalles de como se llevara acabo la secuela no son muy claros y seguramente cuando ya esten proximos a iniciar produccion saldran mas detalles.
CONFIRMADO CONFIRMADO CONFIRMADO CONFIRMADO
A pesar de que Kate del Castillo cerro contrato con Univision para la produccion y protagonizar sus webnovelas, Kate sera parte de la secuela de La Reina Del Sur.
Telemundo also is in the early stages of development on a sequel to La Reina del Sur, said Joshua Mintz, executive vp, scripted programming and general manager, Telemundo Studios. Kate del Castillo, who signed a deal to star-in and direct multiple web novelas for competitor Univision, is on-board to reprise her role in La Reina, said Mintz.
OPINA: Crees que una secuela de La Reina Del Sur sea necesario y que tenga exito?