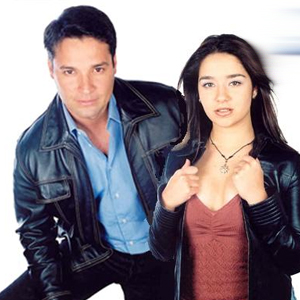 Es oficial, la cadena The CW producirá el piloto de Juana, La Virgen, según reporta el sitio Deadline. Hace algunos meses reportamos que la televisora había comprado los derechos para hacer una versión para Estados Unidos. Los ejecutivos quedaron encantados con el libreto, que realizarán un capitulo de la serie titulada Jane, The Virgin. En caso de gustar, en mayo se anunciaria si se procede con más capitulos.
Juana, La Virgen es una telenovela original de la Venezolana Perla Farias que protagonizaron Daniela Alvarado y Ricardo Alamo para RCTV en el 2002. La historia sigue a una joven que por error de un hospital se le practica una inseminación artificial y queda embarazada.
Los derechos de la telenovela también fueron comprados por Televisa y actualmente produce una versión que se graba en Venezuela titulada, La Virgen de la Calle. Esta producción tiene en los roles protagonicos a Maria Gabriela De Faria y Juan Pablo Llano.