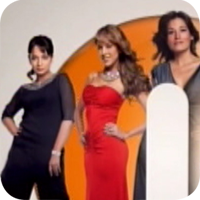 Las Santisimas es un estreno exclusivo de MundoFOX para USA.
Esta es una telenovela tipo Sex and the City que narra la vida de varias mujeres.
La telenovela se transmitira a partir del 13 de agosto a la 1pm por el naciente canal.
A continuacion les presentamos el promo que esta en rotacion para su gran estreno.